MUSICIAN OF THE MONTH: BARBARA BUTLER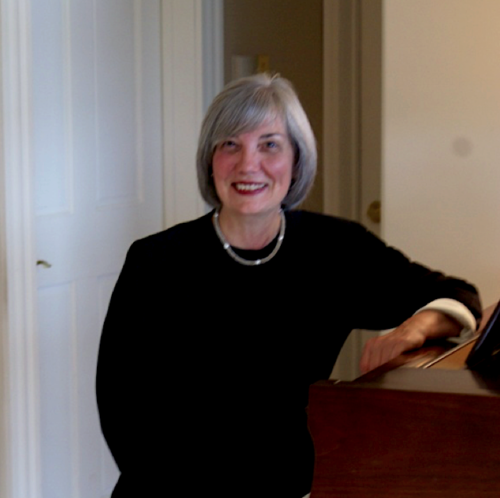 ---
We're thrilled to introduce to you our July Musician of the Month – and she is none other than the lovely Barbara Butler!
Barbara Butler is a chamber musician, choral conductor, organist and music educator and a well-known champion for the arts in Nova Scotia.
She is a graduate in music from Acadia University and in Arts Management from the Banff School of Fine Arts. In 1990 she was made a Fellow of the Royal Canadian College of Organists. She has earned both the Queen's Golden Jubilee Medal and the Queen Elizabeth ll Diamond Jubilee Medal for her service to music and the arts in Nova Scotia. Barbara is the Founder and past Artistic Director of the St. Cecilia Concert Series and former Director of the Lieutenant Governor's Concert Series. She is a 2006 recipient of a Women of Excellence Award in the field of culture from the Canadian Progress Club (Halifax – Cornwallis) and in 2011 was honoured to receive an Honourary Doctorate in Civil Law from the University of King's College. Barbara has strong affiliations with many arts organizations in the province and has sat on various boards including the Maritime Conservatory of Performing Arts, Debut Atlantic, Opera Nova Scotia, the Royal Canadian College of Organists, The Nova Scotia Masterworks Foundation and the Nova Scotia Talent Trust. She is currently Chair of the Board of Capella Regalis Men and Boys Choir, Artistic and Administrative Director of Musique Royale and organist/choir director at St. John's Anglican Church in Lunenburg.
---
1.What is your idea of perfect happiness? I love creating musical opportunities, my family, friends and feeding lots and lots of people….when I can put them all together I am very happy.
2. Do you have a favourite singer? If so, who? That's a tough one because I encounter many singers and the experience in knowing and working with them is very rich and broad. One special encounter though with singers is what I call the Passion dinner. Paul Halley always assembles a great roster of soloists for King's College Chapel Choir, usually a Bach choral masterwork each spring. The evening before the performance in Lunenburg we have a special event at my house (Cecilia's Retreat) and I love the sense of spontaneity and contrast between their casual performance in an intimate space with the formality that is to follow at St. John's Church. When I sit and experience a performance of a work like the St. John Passion in a setting like St. John's I am in total awe and the feeling stays with me a long time.
3. What is something people would be surprised to learn about you? I used to drive a Corvette… I played in a rock band at high school dances when I was in elementary school… I plunge ahead in making big decisions with a strong feeling of trust that all will work out, but I may hesitate at the grocery store and check out the best buys.
4. What else besides music would you do, all things being possible? I would enjoy traveling and soak up the history and culture of many interesting nooks around the globe, but to date have always booked concerts and events here at home so have not made that a priority in my life. But I also enjoy the quiet scene from my deck which overlooks Mahone Bay and find it very nourishing. Perhaps gardening will take a hold in the future but it hasn't happened yet.
5. What/where is your favourite place to eat? Lunenburg and Mahone Bay have fantastic spots to eat and parking is never an issue… such a joy! A place like the Biscuit Eater or Salt Shaker is a great place to share lunch with a friend and to experience something quite special – Fleur de Sel is my favourite.
6. Which composer (dead or alive) would you most like to share a meal with and why? I would be terrified with J. S. Bach but he's the composer I play, either piano or organ, when I look for calm in my life. However I've shared many meals with composers like Peter Togni, Scott Macmillan, Dinuk Wijeratne and Paul Halley among others… I love them all and they have so enriched my life.
7. What are you most looking forward to this summer? Since 1999 when I took on my role with Musique Royale it's been taken up quite a bit in communities around the province where we present concerts. I just counted 28 events on our rack card…but it's impossible for me to attend them all. Lunenburg also keeps me busy with a Wednesday at Noon program at St. John's Church and I just added another series at Harbour View Haven where my mom recently passed away. I expect to meet a lot of people and do much entertaining over the summer.
8. All-time favourite film? I was always fascinated with Gone with the Wind and drawn to old movies as they tell so much about the history and thinking of the time the films were made.
Barbara Butler has received an Honorary Doctorate in civil law from the University of King's College.
---
Keep up with Butler's work with Musique Royale here.