Acclaimed Nova Scotian Soprano Lends Support to Concerts in Care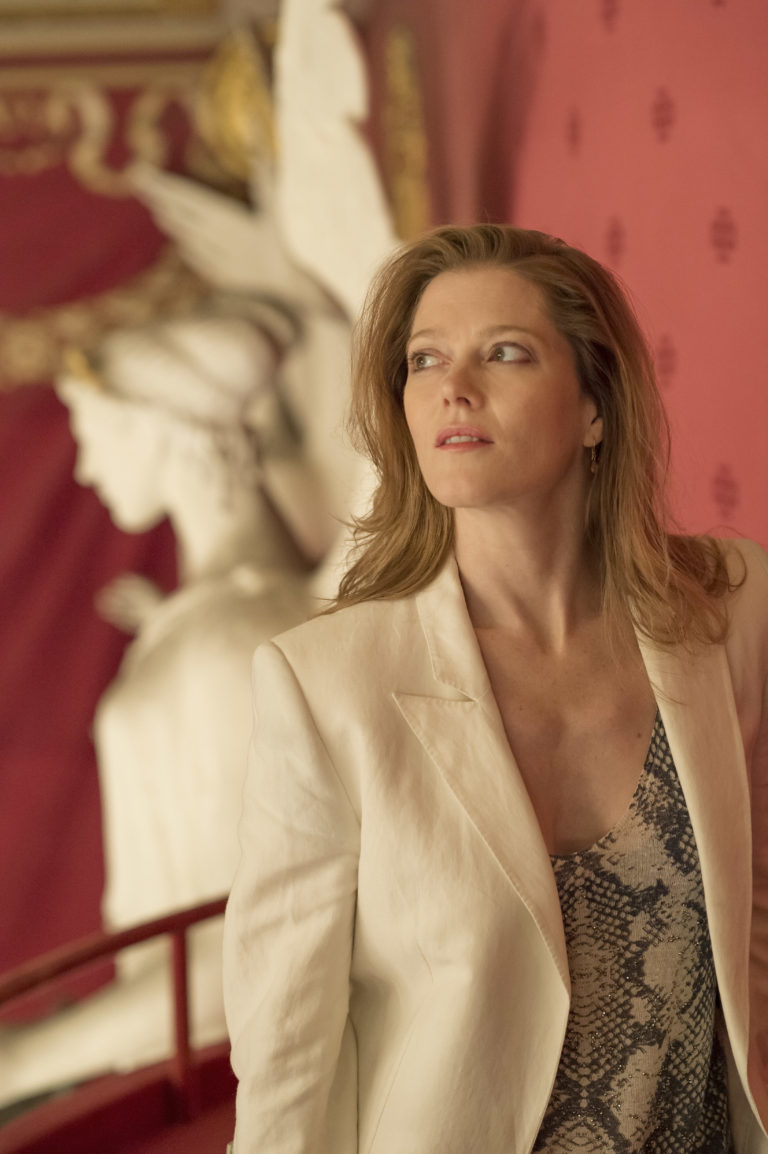 Health Arts Society of Atlantic Canada (HASAC), presenters of Concerts in Care, is delighted to announce that Canadian superstar conductor and soprano Barbara Hannigan has accepted the role of Honorary Patron of its society.  Born and raised in Nova Scotia, her extraordinary international career has taken her worldwide, and she has embraced the mission of the society's Concerts in Care program to bring professionally performed live music to audiences in care on a large scale.  A Grammy and multi-JUNO Award winner and member of the Order of Canada, Barbara Hannigan recently received Denmark's highest classical music honour, the Leonie Sonning Music Prize.  
---
Since 2006, over 15,000 high-quality professional Concerts in Care have brought the rich experience of performing arts to people in residential care.  The program is now extending to Atlantic Canada.
Ms. Hannigan commented:  "When a person needs to go into care their experience of live music, which brings joy, relief, reflection and communion with others who are sharing in the listening and witnessing of live performance is suddenly gone.  But it doesn't have to be."  As proof of this, she will bring her talents to the residents of long-term care home Shoreham Village in Chester, NS, on August 29 in a special concert featuring the soprano and four other young singers who she recently selected to work with her in her Equilibrium (EQ) program.
---
---
Founded by Barbara Hannigan in 2017, and after performances and workshops throughout Europe and in California in 2018 and 2019, Equilibrium Mentoring Initiative for Young Artists will hold its first Canadian workshop at the Lunenburg Academy of Music Performance (LAMP).  Four young professional musicians will work in an intensive and supportive setting with Ms. Hannigan and her team of coaches in preparation for the coveted solo roles with the Toronto Symphony in their upcoming performances of Mozart's Requiem in January of 2020 with Sir Andrew Davis. 
The singers are Jenavieve Moore from Penticton, BC (soprano), Jillian Bonner of Saint John, NB (mezzo soprano), Charles Sy of Toronto (tenor) and Trevor Eliot Bowes from Victoria (lyric bass). The four artists were selected following nationwide auditions for the inaugural Canadian running of the EQ initiative. Along with Barbara Hannigan, they will perform with acclaimed pianist Walter Delahunt in the Chester program, and in a gala recital the evening before in Lunenburg.
David Lemon, Chair of the National Association of Health Arts Societies and La SAMS (Quebec sister organization) said, "Barbara Hannigan shares with us the hope that we will soon be able to say that providing the finest music to people living in residential care is something we do in Canada.  They are as important an audience to serve as any other."
---
Concerts in Care are being presented commencing this fall in Nova Scotia with a locally based Board of Directors chaired by University of British Columbia's Professor Emerita, Donna Logan.  Other local music enthusiasts on the Board are Anne Gunn, Charles Gunn, Carolyn Nobes and Sean Sears.  Atlantic Canadian administrator is Peggy Walt.  Anyone interested in donating to Atlantic Canada's Concerts in Care program can do so securely online through Canada Helps. For more information, please visit healtharts.org.
---
For more information/photos or to arrange interviews please contact Peggy Walt, peggy@culturalaffairs.ca, (902) 422-5403 (office) or (902) 476-1096 (cell).